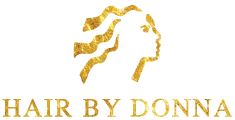 Donna Smith has certainly made a name for herself as a Hairdresser in Barbados with both, Sass Beauty Salon, at the Fairmont Royal Pavilion Hotel and her Mobile Service, Donna is in high demand.
Trained at Vidal Sassoon in London, and over her 30 years of experience, Donna has worked at the world renowned Sandy Lane Resort, and has been privileged to meet and work with many fantastic people from all over the world including Bill and Hilary Clinton, Madeleine Albright, Simon Cowell, Ryan Seacrest, Pavarotti and Michael Flatley to name a few.
Sass Beauty Salon, located at the Fairmont Royal Pavilion Hotel on the west coast of Barbados has undoubtably become one of the more prestigious and sought after salons on the island. Donna has worked with many celebrity weddings including Tiger Woods and with fashion shows, photo shoots, TV and press advertising, stage and movies locally, regionally and internationally.
Donna Smith is frequently commissioned to travel with her clients, whether it is a short break to a far away destination or a month long expedition or a luxurious yacht or safari. Donna is always willing to literally go the extra mile for her clients, as their personal hairdresser.